Members are people working collaboratively to promote physical activity, at public health departments, universities, nonprofit agencies, school systems, local health care organizations, and elsewhere.
Membership is open and free to anyone with an interest in public health approaches to physical activity.
Skills needed for PAPH work, as described by our members in 2018:
2016 Survey
Demographics & Needs of PAPH Workforce: Poster presented at Active Living Research 2017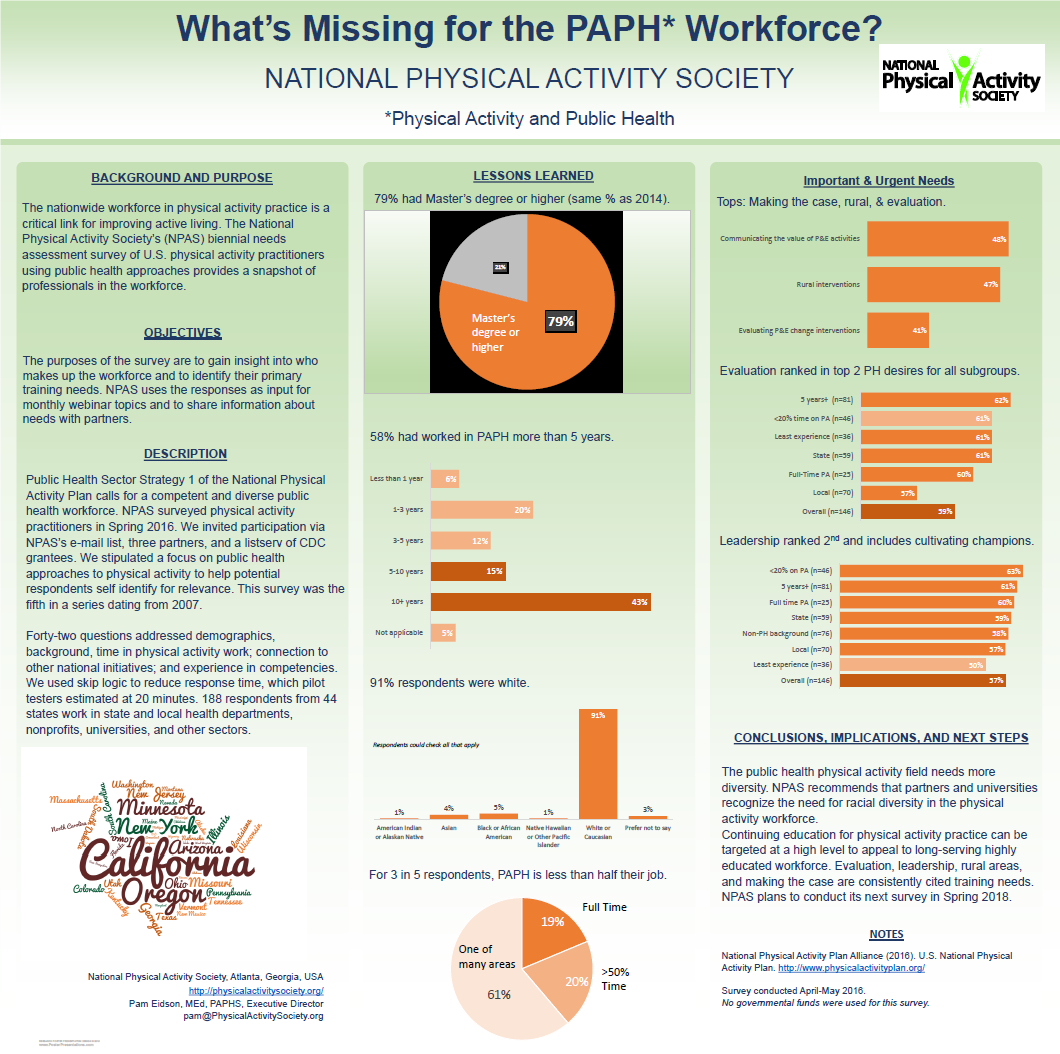 2016 Survey Slide Show (with minor format change oddities) presented at PAPH Course at University of South Carolina
2014 Survey
Member Survey 2014 Part 1 Methodology and Results
Member Survey 2014 Part II Subgroups and Discussion
2014 Who Works in PAPH Poster. Presented at the National Physical Activity Plan Alliance Congress, February 2015.